Best mid cap share in 2020
Let's talk about investment from the best investment point of view, here we are not going to talk about intra-day trading or scalping kind of trade strategies. Point of discussion is going to be value investing and midterm investment.
Mid-cap is an approximate term that encapsulates companies and stocks which fall in between large-cap and small-cap category. The classification of the respective company's stocks depends on its market capitalisation. Such classification is variable and can change with the change in a company's market valuation.
Starting with one of the best mid-cap shares right now is Balkrishna Industries Limited (BKT) let's see other related details of this share.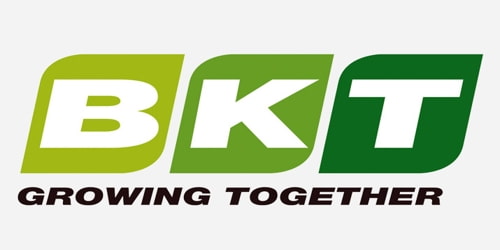 Balkrishna Industries Limited (BKT):
Balkrishna Industries Limited is a tyre manufacturing company based in Mumbai, India. Balkrishna Industries manufactures off-highway tires used in specialist segments like mining, earthmoving, agriculture and gardening in five factories located in Aurangabad, Bhiwadi, Chopanki, Dombivali and Bhuj.
Product line:
BKT has successfully focused on specialist segments such as agricultural, construction and industrial as well as earthmoving, port and mining, ATV, and gardening applications.
Diversification:
Not Available
Market Cap: 28,291.00cr
PE: 31.75
Industry PE: 19.81
EPS: 46.08
PB: 5.63
Book Value: 260.10
Face Value: 2.00
Dividend Yield: 1.37 %
Peer competitors: CEAT, MRF, APOLLO TYRES
Return over 1year: 96.47 %
Return over 3years: 20.60 %
Return over 5years: 34.33 %
Voltas Limited:
Voltas Limited is an Indian Home appliances company specialising in air conditioning and cooling technology. The company is broadly structured into projects and products business. The projects business is divided into Domestic Projects Group and International Operations Business Group.
Product line:
Voltas Limited has mid rage of product list indludes Air Conditioners, Air Coolers, Refrigerators, Air purifiers, Water dispensers.
Diversification:
Not Available
Market Cap: 22,457.15cr
PE: 42.68
Industry PE: 39.09
EPS: 15.89
PB: 5.68
Book Value: 119.55
Face Value: 1.00
Dividend Yield: 0.59 %
Peer competitors: Blue Star, Johnson Control
Return over 1year: 3.37 %
Return over 3years: 9.33 %
Return over 5years: 19.18 %
Ending this article with the top 2 best midcap stocks for Indian investors, find your best time to invest in these top mid-cap share.
Soon we will come with another article on Best Mid Cap & Small Cap Share to in best in 2021.